Selecting a development partner can be a minefield. Each quote will be different, and each one will approach your project uniquely. It may become time-consuming and challenging to search for the best Software development company in Australia.
However, partnering with a software development company increases your productivity and saves costs. Australian businesses must keep up-to-date with the latest technologies to rank higher in the global industry. To be an outstanding player and attract the best professionals, it is essential to invest in the right partner.
If you are looking for a partner for your software development, and searching for top software development companies in Australia, here is the list we have shared to scale your team.
Classic Informatics, a software development company in Australia, offers complete software development solutions to businesses of all scales. It is a Google and Microsoft Partner that enables startups, SMEs, and enterprises to lead the digital revolution. It was incepted in 2002 in India and has expanded its office to Australia, Chandigarh, and UK.

The software development company started its business in Sydney, AU, in 2017, with more than 200 developers working remotely from India. One can hire individual remote developers, build dedicated remote teams, or outsource a complete project to the firm for software development. Being a top dev agency in Australia, Classic Informatics specialises in both Microsoft and Open-source technologies to deliver excellent software that works.
Expertise In:
Atlasopen is a trusted software development company based out of Melbourne, Australia, but it can work at any timezone. It is a top-tier software engineering firm with 40+ years in the development industry.

They have been continuously helping their software products to become more robust, teams more productive, and processes more efficient. The company looks beyond technologies and delivers innovative and progressive solutions. The professionals at Atlasopen innovate the latest technologies, design approaches, and development methodologies to build cutting-edge software products.
Expertise In:
Software Development
Web Development
Mobile App Development
API Development

Noorix Digital Solutions
Noorix is a renowned software development agency based in Sydney, Australia. Founded in 2019, the agency has experience of over 20+ years in corporate IT management, software & app development, and digital agencies. It holds certification from Amazon and is also an AWS partner.

The company has been building great products and services for enterprises & startups. They also have expertise in building world-class SaaS products. Noorix is local, trusted and builds unique products.
Expertise In:
Software Development for Startups & New Product Ideas
Website and Web App Development
Mobile App Development
CIO as a Service



Mainstay Digital
Founded in 2017, Mainstay Digital is one of Australia's top software, web, and application development companies. The company helps local businesses transform their existing digital products or launch brand-new ones.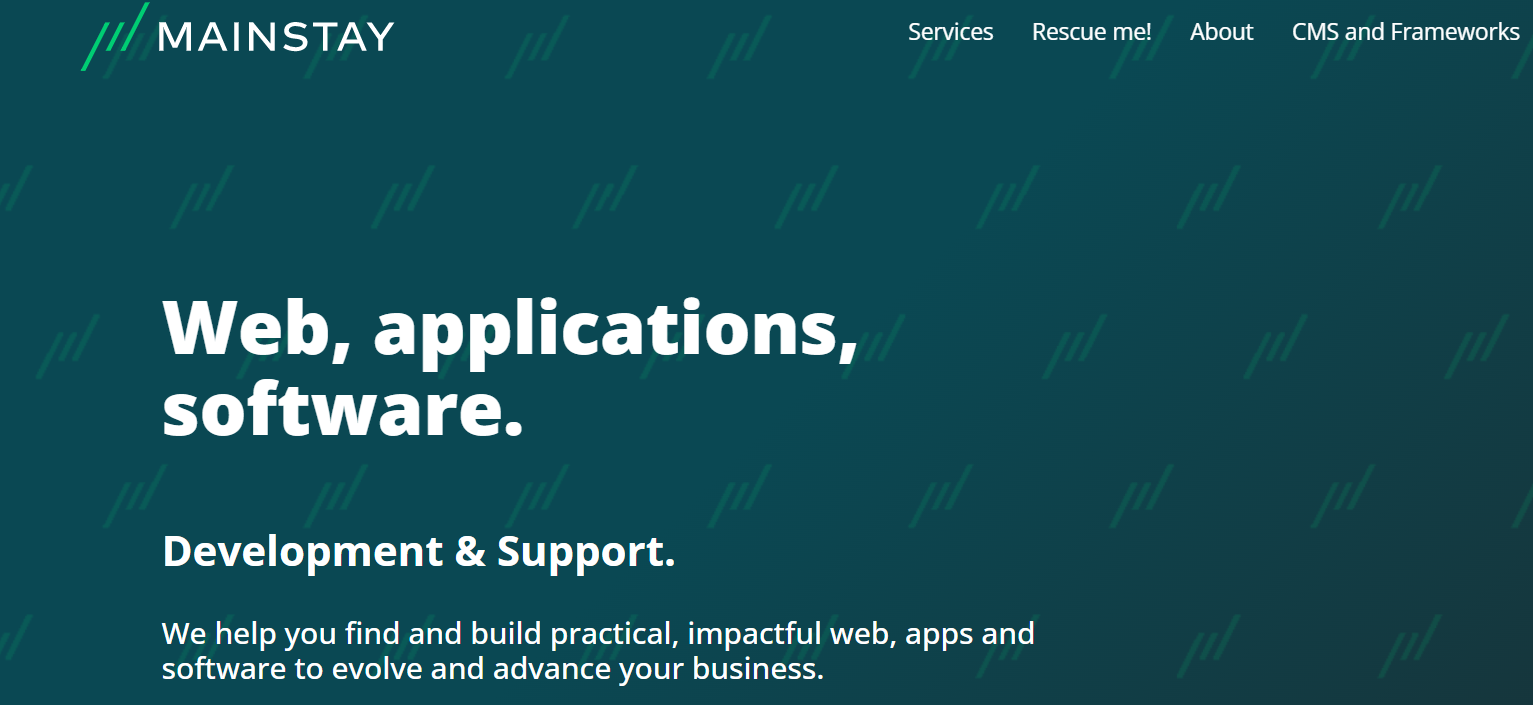 Mainstay Digital professionals collaborate to deliver robust and customer-centric solutions at speed through agility. With an experience of 15+ years, it has been delivering projects and digital lives for clients of all sizes across corporate, not-for-profit and Government sectors. One can find custom software solutions to reduce costs and enhance business processes and digital performance.
Expertise In:
Software and Application Development
Web Development
System Integration



Working Mouse
Working Mouse has been a software development company since 2012 and currently employs more than 200 professionals separated into five squads. Their robust software development allows many businesses to focus on building high-quality software.

The company belongs to the ECI company group alongside Codebots. With experience of 10+ years in software and app development, the company has supported over 100 software development projects across Australia.
Expertise In:
Software Development
App Development
DevOps Consulting
Product Design



Fingent
The award-winning and ISO 27001:2013 certified software development company in Australia that delivers strategic and innovative IT solutions to solve clients' toughest business challenges. Founded in 2003, Fingent has 500+ tech specialists with deep knowledge and expertise to deliver the most feasible solutions.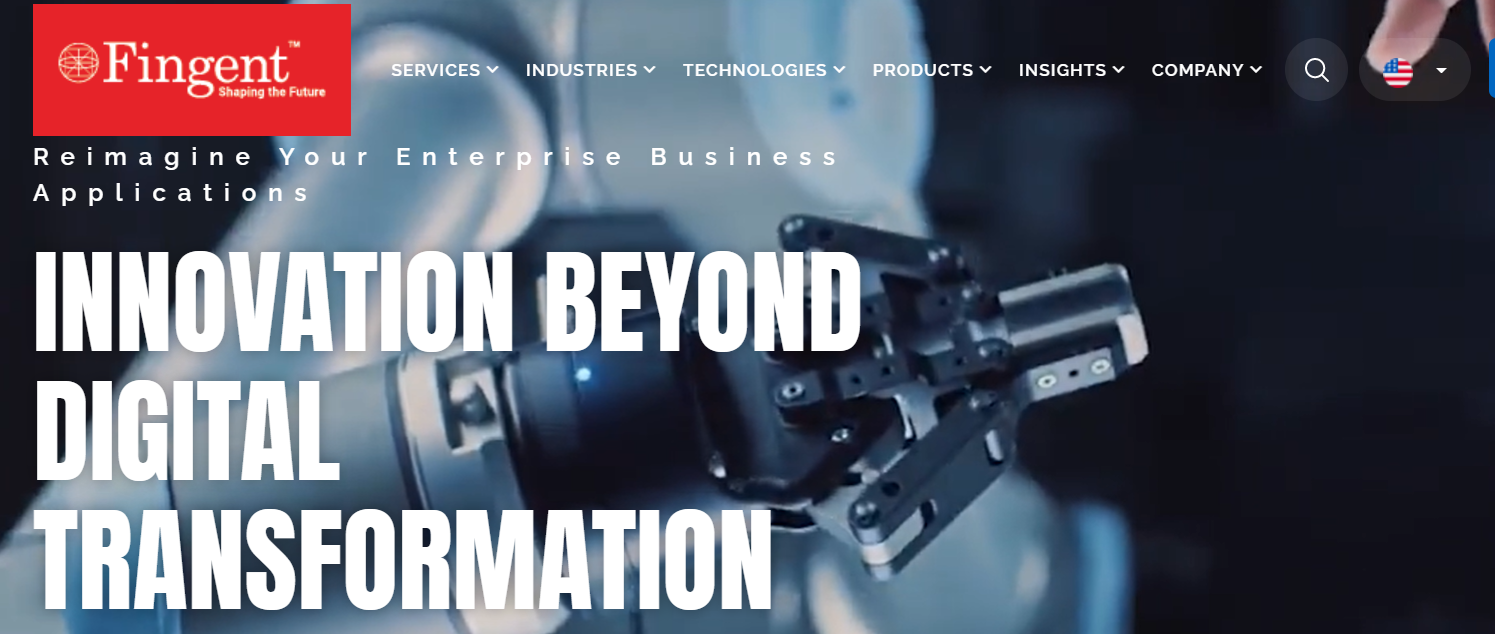 The software development company has completed 800+ projects and is located in 14+ countries with an active client base. Finget believes in delighting its customers and giving them lasting advantages over its competitors. Apart from software development, the company has expertise in cloud engineering, SAP, cloud-native services, etc.
Expertise In:
Software development
Web Application
Mobile Application
Product Development
Alliance Software Pty Ltd
Alliance Software is a 20 years old software development company in Australia. It specialises in providing elegant and sophisticated web applications that help big and small enterprises succeed with software development.

Established in 1999, Alliance Software has served many of Australia's well-known brands, Government organisations and Tech Startup Entrepreneurs. Mainly based in Melbourne, Australia, the company can produce elegant and robust custom business software and cloud-based applications.
Expertise In:
Software Development
Product Development
Existing Software Support
AI-Driven Solutions
A leading software agency in Australia, Sprint Digital has worked with clients from various industries and aims to make digital products that are a joy to use. From delivering enterprise-grade technical solutions to executing result-driven marketing strategies, the company delivers innovative solutions that will grow your business.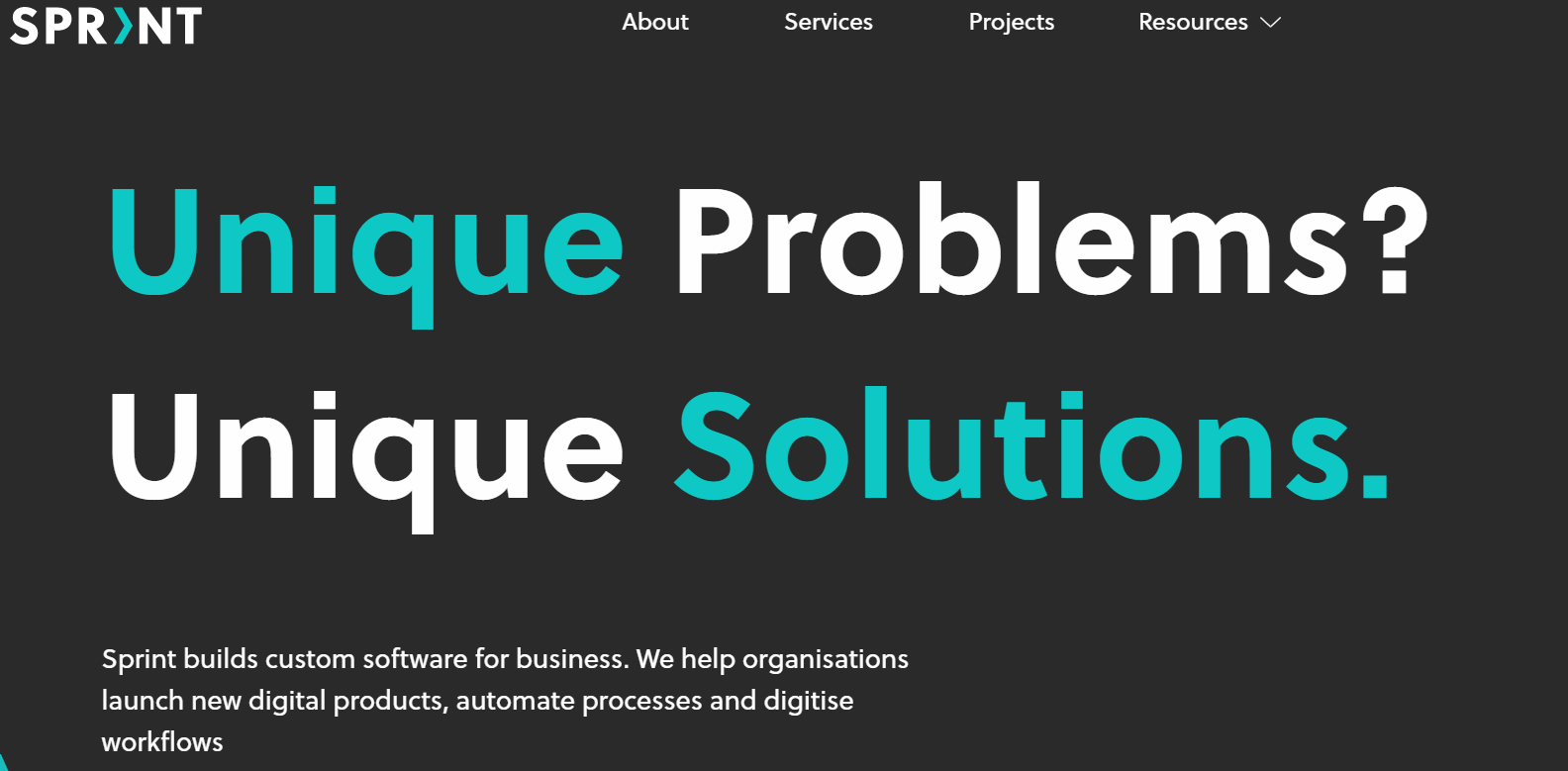 The software development company in Australia, established in 2012, is one of the top-rated software development companies having excellent ratings on Clutch and various other platforms. The company has 10+ years of experience using agile methodologies to iterate on and refine the product to take shape.
Expertise In:
Software Development
Software Designing
Mobile Development
Web Application
Software Consulting



StepInsight
With a tagline of building software solutions, StepInsight is a software development company that partners with the most forward-thinking startups, enterprises, and organisations. They aim to create cutting-edge business applications, transform data, and leverage artificial intelligence to increase revenue, cut costs and improve the bottom line.

Founded in 2017, the company comprises tech professionals specialising in modern tech stack to deliver future-ready innovative solutions. At the heart of StepInsight is a culture centred on digital innovation, customer experience and data-driven strategy.
Expertise In:
Software Development
Data Engineering
Advanced Analytics



Human Pixel Pty Ltd
Awarded the Clutch Leader Award for 2022, Human Pixel believes in core collaboration and continues to deliver end-to-end & cost-effective services to clients. With more than 20 years in the business, the company has skilled talents who work to provide solutions for different areas of the business.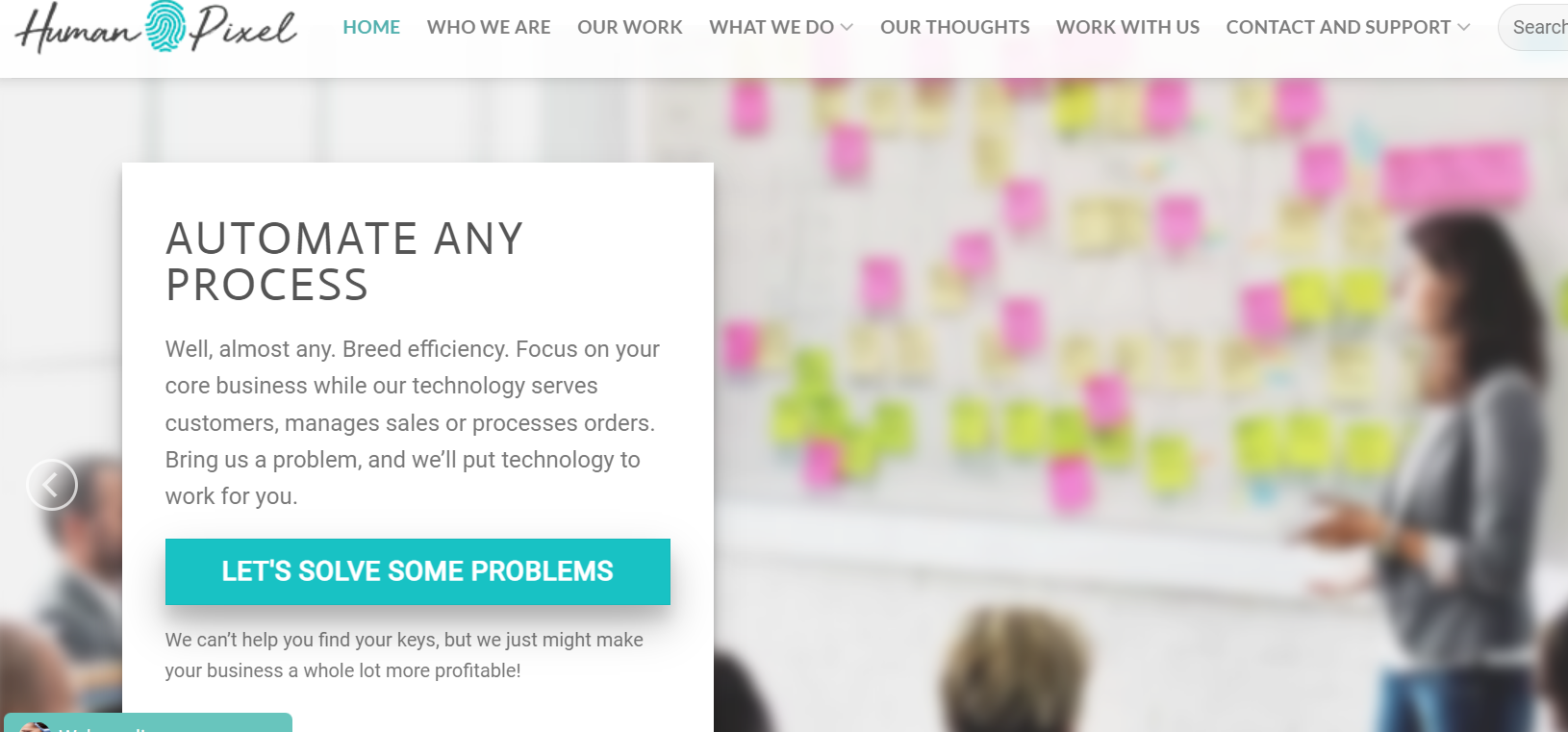 Human Pixel offers turnkey scalable, customizable, and flexible web and software solutions at competitive prices for SMEs and enterprises in Australia. The software development firm is known for providing the best technology solutions as launched in the market. Apart from development, it also provides cost-effective solutions for Business improvement, website development, and marketing.
Expertise In:
Software Development
Web Development
Business Improvement
Artificial Intelligence
CRM Consulting & Development


Wrapping Up
In today's business environment, embracing digital at all costs is imperative to succeed. But what if the cost can be significantly reduced while achieving incremental value in terms of competitive advantage and scalability?
You can achieve all these and more by partnering with a software development company, allowing you to accelerate innovation while focusing on your most important business objectives. Partnering with the best software development companies will allow you to cut costs while increasing productivity.
---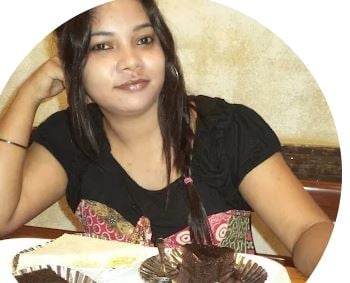 Nivedita Nayak is a technical content writer in Classic Informatics, a leading web development company . She is a passionate writer, and loves to write for IT Industry.