Introduction
Regardless of whether you have a startup or an established business, building a strong team of expert talents is the first pillar of a tech-based company.
However, hiring your own team of developers has taken a backseat for many years, as most projects of all sizes and niches rely on outsourcing.
With the remote revolution being unstoppable, companies of all sizes are exploring the "remote work" style and are seeking the best remote talents globally.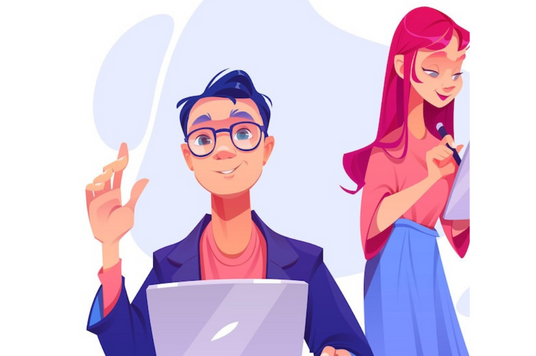 According to Fiverr, 73% of remote employees have switched to remote work in the last four years, and nearly 80% want to work remotely for as long as possible.
The way digital space competition is increasing at a skyrocketing speed, it becomes imperative for product startup or a well-established business, to think out of the box and look for remote developers within Australia.
On the downside, hiring the right developers can be a hassle for many tech and product companies that have never worked with remote developers. According to a KPMG study, 65% of the technology company executives view hiring as their biggest challenge.
If you're still in two minds, and don't know about hiring remote developers, this guide will help you through each step of hiring developers remotely.
Entrepreneurs Are Shifting
Hiring remote developers can offer entrepreneurs exceptional advantages and help them gain a competitive edge in the market. It has fueled the onset of outsourcing for product development companies.
The primary reason for hiring remote developers is the need for flexibility and adaptability that is not achievable only with in-house developers. Faced with the prospect of having a dedicated team of developers for an extended period, businesses are realizing that remote resources are the only practical option they have.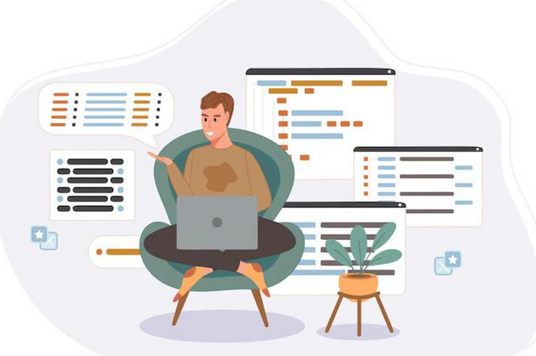 Here are some reasons why most companies are opting for remote developers and so should you.
Remote developers work around the clock and in multiple time zones. Furthermore, due to the unpleasant pauses and active work ethic, remote developers have fewer distractions. Remote development facilitates constant product development with expert talents.
To maximize productivity and quality, hiring remote developers can adhere to a strict work schedule. This means you can focus on core business issues. As a result, both enterprises and remote developers benefit from this arrangement.
Easy Access To Expert Talents
When hiring full-time resources for your development, location can always be a hindrance. Therefore you have no choice rather than to choose local resources.
Things are different when you plan to outsource your development or hire remote developers as your extended team. With remote teams, you can find services of intelligent and skilled minds within Australia without paying extras. For sure, it is one of the topmost benefits of hiring remote developers.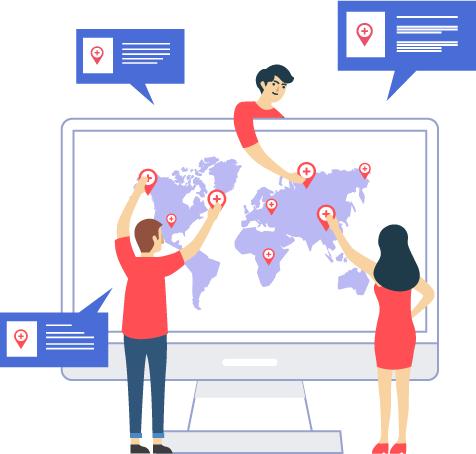 It is true that remote developers are more engaged than people working in offices. Remote teams feel a lot connected with the help of modern video conferencing platforms who tend to work in an office environment.
Increased Development Capabilities
Hiring remote developers increases your development capabilities at a lower cost. Remote teams have far greater development capabilities than in-house professionals as they have more time to adapt and make changes to be in this competitive market.
Through remote collaboration with developers in different geographical regions of Australia, you can expand the market reach indirectly. As your partner remote developers engage closely with your business, and act as brand ambassador to promote your products to potential customers.
Developers working remotely are more likely to be productive than in-house teams. 75% of workers think employers will support future work-from-home plans. Employees are happier and more productive working remotely than working in an office.
Have other questions about hiring remote developers? Here are some useful resources that will eliminate all doubts:
Top 10 Companies To Hire Remote Developers From
[Free Resource] Hiring Remote Developers From India: Go-To Guide
A Comprehensive Guide To Hiring Remote Developers In 2022
Outsourcing Reduce Costs
Now that we know how remote developers can benefit your team and business, you must be curious about the cost to hire remote workers in Australia. Hiring a remote development team is a great way to get high-quality work done quickly and efficiently. If you're considering this option, be sure to do your research and find a team that has the skills and experience you need.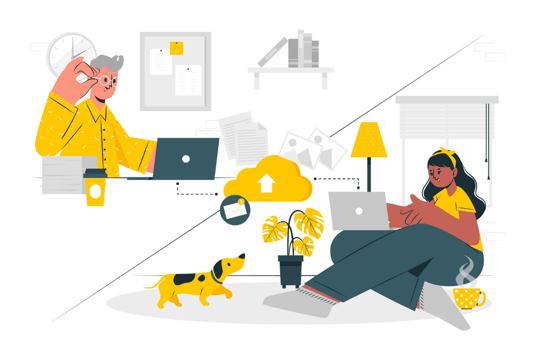 The average annual salary of an In-house Developer in Australia ranges from $110,000 to $130,000 whereas, the average salary of remote developer salary in Australia ranges from $90,620 to $103,158 per year or $52.90 per hour.
Below are a few more reasons why you should consider this emerging trend.
Work with Experts and Scale Your Development Process
Hiring remote developers offers an opportunity to find exceptional talents within Australia. You can also gain some insights of the country or region you're outsourcing. On a fundamental level, outsourcing software or product development will help you delineate what's professional and what isn't. If you hire top-notch remote developers, you can discover new ways of transforming certain aspects of your development structure. It will enable you to take on the challenges of the competitive nature of today's business landscape.
Hiring A Single Developer
As far as global IT trends go, companies are now embracing the concept of hiring remote developers. These could be single developers, multiple developers, or a complete team of developers. Most of the time, product companies, digital agencies, and startups hire remote developers as it helps them plug technology gaps.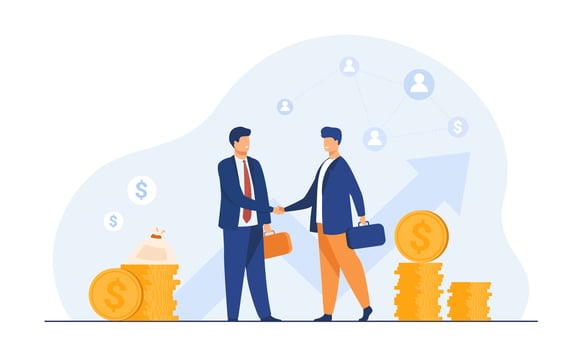 While hiring single developers from outsourcing companies, you can hire them on an hourly or monthly basis or even on their project requirement basis. By hiring external developers, companies can leverage the global talent pool and overcome any geographical boundaries while building and organizing their teams. They need not limit themselves or compromise on their product just because that particular technology expert wasn't available in their region.
Hiring Dedicated Team When Needed
There's no pressure to sustain a long business relationship because it's project-based, and the flexibility adds to the cost reduction advantage since it is cheaper than hiring an in-house team. Another advantage is that working with a dedicated team for their software maintenance. Also working remotely has become a new normal. The location of the development team is now irrelevant to businesses. Therefore hiring developers remotely from Australia will provide businesses quality of service without compromising.
There's little to no time wasted in on-boarding remote developers as they start the project immediately after on-boarding. This is because they are skilled engineers, and kick off the development process into high gear and shorten the delivery time. Also, the dedicated team strives to deliver the project fast and make it market-ready in less time than an in-house team.
Enterprise application software is an intelligent way to gain unified control over your organization. The bottom line is that outsourcing is the more logical choice. But considering the current technological landscape, it's very difficult for businesses to stay afloat. What's new today is likely old news tomorrow. Thus, companies are shifting their strategy towards outsourcing to reach goals faster.
Freelancer Vs Remote
CTOs often get confused when it comes to hiring employees to upgrade their company for better revenues. Is a freelancer better, or should I go with a remote developer? This is the most common question that comes to every entrepreneur's mind when it starts looking for workforce requirements.
Although, there are pros and cons to both hiring processes, in this section we will help business entrepreneurs make an informed decision about their workforce hiring.
Who Is A Freelancer?
Freelance jobs are part-time jobs that offer employees a flexible schedule. Freelancers are self-employed business owners who work independently on their terms and conditions. They usually perform tasks for multiple clients and charge based on an hourly basis, project fees, or ongoing contract terms. The most common freelance workers are graphic designers, social media managers, etc. As freelancers, they do not enjoy the permanent benefits employees get from the companies they work for.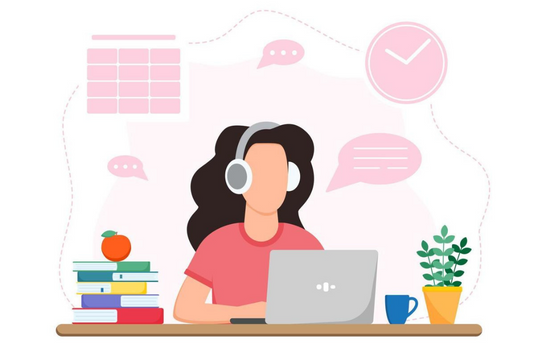 Advantages Of Hiring Freelancers
A freelancer will provide you with benefits that you can't enjoy being a permanent employee. Here are some of the benefits that freelancers can enjoy while working.
Hiring freelancers who work remotely will ultimately reduce your business overheads as you do not have to rent office premises and other maintenance staff. So, if you hire an expensive freelancer, the overall cost also decreases substantially.
Mitigate the risks involved
Most businesses today recruit freelancers on a project basis. As freelancing is not a permanent job, your hiring personnel can cancel the contract anytime if the freelancer fails to perform well as per expectations or project requirements. With this, the employers are at low risk as they benefit from exemptions under state laws.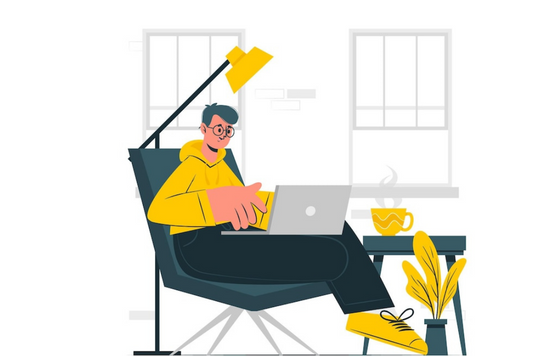 Hiring freelancers is a simpler process.
No other hiring is as simple as hiring freelancers. Companies can easily hire freelancers as per their project requirements on various online freelance platforms. They can hire IT professionals, marketers, designers, assistants, academics, writers, accountants, and other professionals working as a freelancer within the desired budget. They simply save their money and time both when hiring freelancers. Moreover, there are no geographical restrictions; you can hire skilled freelancers globally.
Typically, experienced freelancers have a vast network of meaningful connections. You would be surprised to know how much a freelancer with a vast network will be available for your work at your cost. For instance, if you are looking for a skilled content writer, they might refer you to an excellent graphic designer for your project.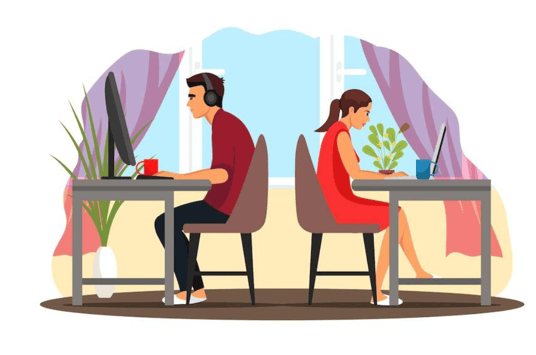 Access To Top-Class Talents
You will get highly skilled specialist developers with years of industry experience in freelancing. So, if you choose wisely, you might land an excellent freelancer that adds value to your business.
Disadvantages Of Hiring Freelancers
Freelancing is not a new term for all of us. Many of us have already worked as freelancers in our professional careers. It benefits you in terms of knowledge and expertise or increases your financial status, but it also has some disadvantages. Here are some of them. Please have a look.
Create challenges while establishing company culture
Creating a well-defined and organized company culture is often challenging when hiring freelancing due to a lack of adequate supervision. While freelancers might be profitable in the long term, they are usually not invested in your company's success and growth. After all, their main aim is to boost their revenues.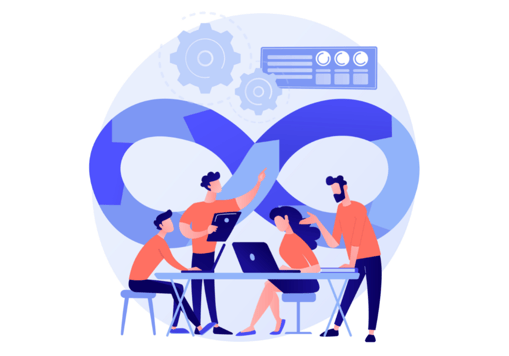 Unavailability and unresponsiveness of freelancers
The working hours and time zones of freelancers may be different from yours. Unlike permanent employees who make regular visits to the office within a specific time, freelancers don't need to do so. Instead, they work at their preferred time. This is why hiring freelancers is not a better option for time-sensitive work that requires that to be a time whenever required.
Lack of effective communication
Hiring freelancers will cost you less; it would cost you more in the long term if your remote team isn't performing well. So, to maintain a smooth workflow, employers must hire a project manager to monitor all employees, whether full-time or freelance. Lack of communication between you and the freelancer will adversely impact your projects.
Who Is A Remote Developer?
Remote jobs are full-time jobs for employees away from the office at some organization. Remote jobs can be done anywhere. Companies that offer remote positions enrich their company culture and make sure everyone is working as a part of the team.
Remote employees have the freedom to choose the location they prefer to work in and can even be hired to work from anywhere within Australia.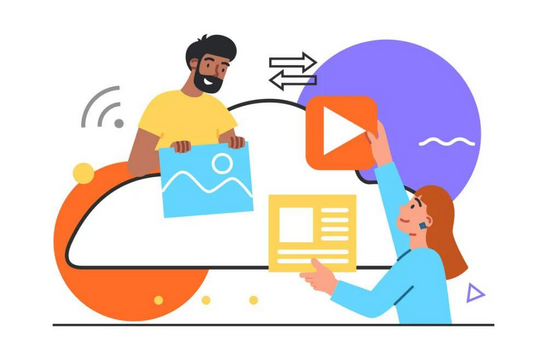 The company is responsible for providing a safe environment, tools, resources, and employee benefits, including a regular award wage or salary, insurance, and tax obligations.
By 2028, 73% of all departments will have remote workers.
Advantages Of Hiring Remote Developers
Remote working is a new normal now. Every business is now looking forward to adapting the new work culture to enhance workforce productivity and efficiency. Here are some of the benefits that remote developers can enjoy while working remotely.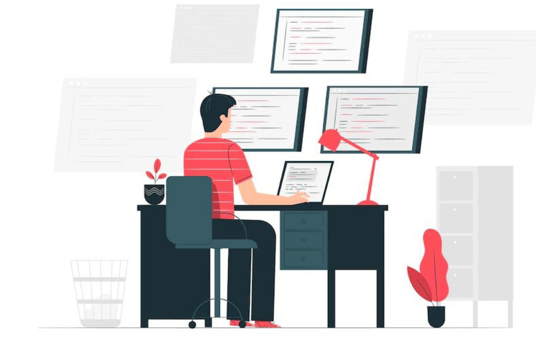 One of the significant benefits of hiring remote developers such as frontend developers is to increase scalability. Also, organizations can enjoy benefits from reduced overhead costs and no minimal risk. Companies can hire skilled professionals and fill deficits in their ranks.
Aids In The Continuous Development
It is challenging for an in-house team of developers to work 24/7, but you can get this easily with remote developers. Offshore developers work in various time zones; there always be continuous development round the clock. Regular and seamless communication is essential to ensure everyone is on the same page.
Hiring remote developers will upgrade the flexibility of your business. You can now focus more on other aspects of your business. For example, you can focus more on marketing or managing client relations while letting your employees handle the development. Remote hiring will provide you with enough time to invest in other crucial business activities.
Acts As Your Extended Team
Companies add strength and value to their in-house team by hiring remote developers. By hiring specialized developers, you can simply fill these gaps. It determines the high demand for remote development teams in multiple sectors. Whereas, with experienced remote developers, you can expect them to share their skilled expertise and guide your in-house team.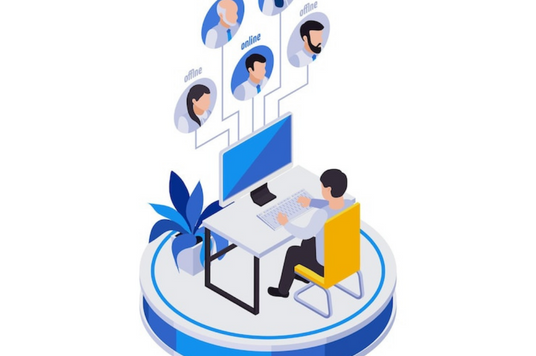 Access Skilled Expertise And Rich Experience
The presence of skilled expertise and rich talented professionals in the market means the companies can choose the best one that aligns with their needs. A focused and agile development team is vital for a project to be successful. This way, you can boost your work productivity significantly.
Reduce Your Business Costs
One of the significant benefits that companies can enjoy from hiring remote teams is the reduced overheads. With this remote hiring, businesses can save costs in the recruitment process. They don't have to spend time building the IT infrastructure and other benefits. To scale your business, this will be your primary deciding factor.
Boost Your Work Productivity
With remote developers on board, businesses can now move forward with more projects. A CTO's cheat sheet will enable you to hire the best developers, and implies your hiring process. It will enhance your business productivity and accelerate your revenues. Hence, this will increase your profit rates and benefit your remote employees too.
Disadvantages Of Hiring Remote Developers
Remote working does not always benefit you in all ways. It also comes up with some disadvantages.
Minimal to no Knowledge exchange between teams
When working remotely, it is quite possible that you didn't get the time to exchange knowledge with other team members. Usually, when you accept a job offer for a permanent position, you go through the onboarding process, meet colleagues, hold meetings, and then start with the work.
You start attending sprint planning, and backlog refinement meetings will speed your priorities and work status. You simply do all these things when working in a permanent position, but it is quite challenging to do all these things with remote working.
Inconsistent Time Differences
Hiring remote developers from different parts of the world provides a lack of consistency in working hours among the team. This will benefit employees and permit a better work/life balance. Still, there are also some disadvantages to it.
Not having an entire development team available for urgent production issues may delay diagnosing the problem and fixing it. The different time zones and limited meeting availability will create complex issues between teams.
Freelancer Or Remote Worker-Whom To Hire?
Understanding the freelancer vs. remote worker categorization is vital for every company that wants to virtualize its working processes. While freelancers are best suited for short-term projects, a remote team will take your long-term projects to the next level by boosting your productivity and efficiency and increasing the quality of work.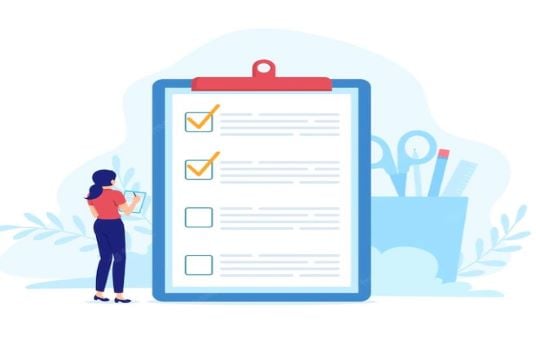 Both hiring processes have several pros and cons -remote developers and freelancers, and the right choice between them depends on your project requirements.
Embracing remote work as a long-term strategy makes sense for businesses to stay competitive in this fast-running digital space. You will attract great talent at budget-friendly price points and have more flexibility in your workforce size and scalability through remote teams.
Remote Developers Vs Inhouse Developers- Which is the better choice?
As in our earlier section, we learned the advantages and disadvantages of hiring remote developers over Freelancers. Now the question arises is hiring remote developers better than in-house developers. Let's have a look.
In-house Developers
In-house developers are a team of persons who have the opportunity to maximize your software application's value as they are integrated into your organization and can quickly translate changes in scope or strategy into software products or services that are ready to ship.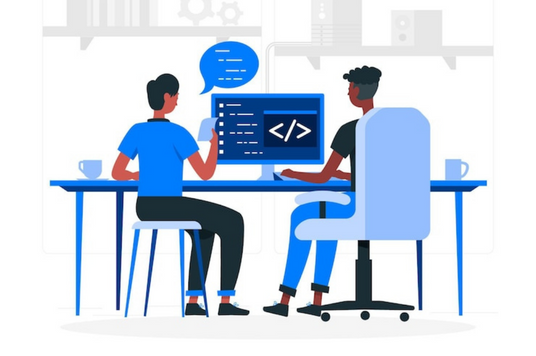 Advantages Of In-house Developers
It is a great way to start with your In-house team when developing your product. Here are some of the advantages of In-house developers.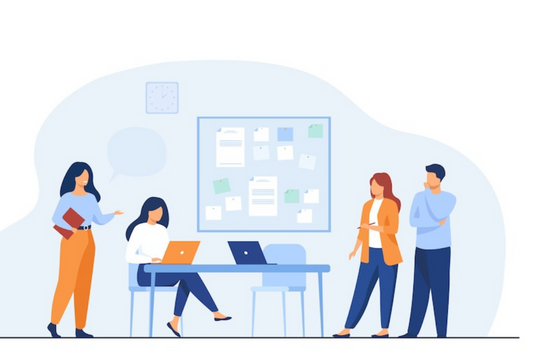 Face-to-face Communication: Having the same working hours and office enables you to communicate with your in-house team quickly. Direct communication mitigates misunderstanding and increases effectiveness. The team members are always available whenever you need them. So, it is faster

with an in-house team

to fix bugs and solve technical issues.
Making Changes: Working with an in-house development team makes it easier for you to change any development feature, and discuss any technical difficulties. Use tools like Jira to get simplified project management with your

in-house team

.
Dis-Advantages Of In-House Developers
Even the in-house development team has imperfections. You as a product owner or a CTO must be aware of the disadvantages before planning to develop your product.
High Cost: The price is an issue when hiring in-house developers. The final price of hiring adds up other expenses such as a high pay scale, additional pay in the CTC, bonus, and other facilities. There are some additional costs like training employees, sick leaves, infrastructure costs, etc.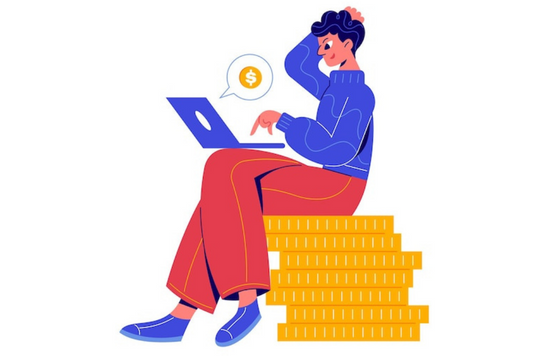 Staff Turnover: In-house developers tend to change the working place often. It is because the demand for talented developers is high, and other companies may offer them better working conditions. As a result, entrepreneurs, and startups face challenges in finding better developers and losing time. Also, finding new developers is time-consuming and may slow down your

product development strategy

.
Lack Of Talents: Not that every in-house team has better talents. As it's tough to hire the right person in some regions. Apart from meeting the soft and hard skills, in-house developers must fit into the planned budget.
Remote Developers
According to IBISWorld's outsourcing statistics, Australia is no stranger to outsourcing, with the industry experiencing healthy growth between 2021 to 2022. Therefore a lot of companies are hiring outsourced developers to cut costs, save time, and find competent developers.
Advantages Of Remote Developers
Hiring remote developers, an organization turns to an external vendor to deliver their development needs. The reduced costs and effort associated with remote development make it an attractive option for organizations looking for a viable development solution.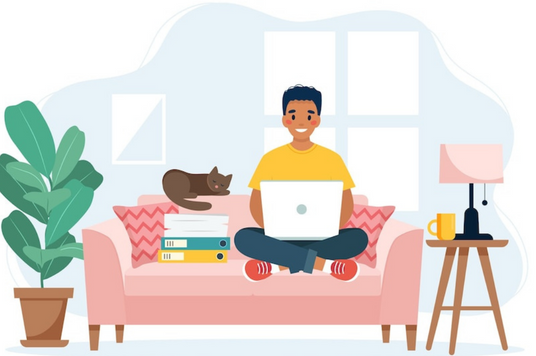 Reduced Cost
By seeking outsourced development talent, you can hire qualified developers for less than you would pay to your in-house developers.
Acquiring Adequate Talent Is Easy & Fast
The market for outsourced software development is vast, providing specialists in all different kinds of technologies and disciplines. According to Statista, IT Outsourcing revenue in Australia is expected to show an annual growth rate of 8.39%, resulting in a market volume of US$16.59bn by 2027.
You can hire a dedicated team with the skill set you need in a few weeks. Moreover, hiring remote teams, you have the flexibility to add or remove employees as needed, and pay only for the services you use.
Fast Delivery
Hiring remote developers enables entrepreneurs and CTOs to get the delivery faster. Being specialists in their field, you don't need to train them. As a result time to market decreases along with expenses.
More Tech Stacks To Choose
A remote developer or a dedicated team of developers can offer a better-required skill set than an in-house developer. They can take up a complete enterprise application development on a turnkey basis or act as your extended development team. They are specialists. For example, if you need great UIs in order to make users stay, you can always hire a React developer. Choosing React for your web development could be a great initiative in order to make amazing UIs.
Disadvantages Of Remote Developers
Despite significant advantages, hiring remote developers too has a small disadvantage that you need to beware of.
Depending on where your remote team is located, you run into difficulties communicating with your development team. You may have to deal with differences in time zones. However, these can be mitigated by scheduling meetings or using tools like email or instant messaging to conduct business. Both the companies and the outsourcing teams need to come up with communication channels and collaboration tools.
Now that you're aware of what kind of developers you want to hire for your development project, it is also essential to know how to hire remote developers in Australia.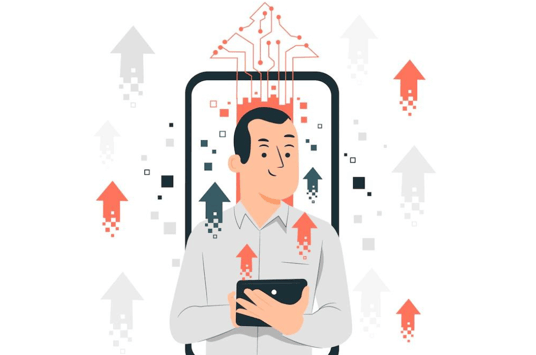 Considerations To Hire
Finding the right team of remote developers is a challenging process, but when it comes to hiring someone to work remotely for you, the challenges become even more daunting.
With the remote revolution being unstoppable, companies of all sizes in Australia are exploring the "remote work" style and are seeking for the best remote talents.
If you are still in two minds about reaching out to a remote talent market, here is what you should consider before hiring them.
Must Possess An In-Depth Technical Knowledge
One of the most vital skills that a remote developer must possess is an in-depth knowledge of trending technologies and the rich industry experience required for the project. Ensure the developer is experienced well while working with multiple technologies, preferably in similar projects.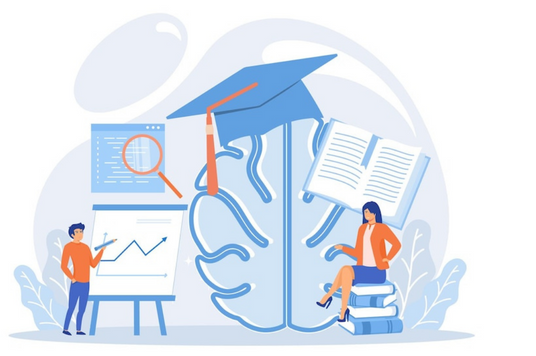 They should also know the industry-driven standards and find robust and reliable solutions for all issues that arise during development. Like hiring mobile app developers must hold the expertise in the most trending technologies dominating the market.
Moreover, to ensure your chosen developer has the required skills, you can:
Ask for work samples
Conduct a technical interview
Hire web developers from hackathons
Present them to mock programming scenarios
Ask for a credible reference


Must Be Flexible in Learning & Work Patterns
Having great technical knowledge is not enough for the remote developer's professional growth. They must follow a flexible approach to their work. They must be keen to adapt to project demands, arrange a schedule per deadline, and modify work patterns based on the project's requirements.
The developer should feel comfortable and flexible when dealing with issues and take feedback positively. The programmer must be equally invested in your app or website's success and take ownership of their work.
Must Have Good Intuition Power and a Positive Attitude
Not everyone owns a good intuition power. When your experience doesn't provide the solution, intuition does.
Great developers create intuition by working with algorithms extensively. So that they can understand issues faster, come up with a better solution, and provide creative ideas.
You can complement intuition with a positive attitude. The candidate must be enthusiastic about their work and deliver their best.
Not only the developer considers only compliments for them, but also he should be ready to take criticism positively without being offended.
Must Own Problem Solving Capabilities
Problem-solving ability is an add-on skill that adds a sparkle to the candidate's profile and personality. They need to be able to solve issues on time, crack out a solution and deal with unforeseen problems efficiently. Be it a bug in the code structure or a scalability issue during deployment. Your developer must be well-equipped to address each of the matters smartly.
The problem needs to be solved beyond doubt while working with complex codes and teams.
Must possess Enthusiasm And Built Innovative Ideas While Working Remotely
Your remote developer must feel enthusiastic and innovative while writing code, boost sales, and convert leads. It is quite possible that they may not find ready code snippets in many cases; then, they can use their creativity to find a reliable solution.
Their enthusiasm and creativity led them to learn new programming languages and experiment with codes and designs.
Must Own Good Communication Skills and Team Management
Good communication skills work simultaneously with development expertise. It goes hand-in-hand with development expertise. An experienced and expert remote developer must be capable of communicating seamlessly with their manager and teammates about the goals, ideas, and issues associated with the project.
Remote workers often face specific communication challenges while working remotely. Remote developers must possess an ability to always keep in touch with superiors throughout an entire project, which means letting your managers know about the overall progress of the project and the bugs coming on the way. They must know all the remote tools for smooth communication and keep everyone involved on the same page faster and easier.
These remote tools help you communicate and work seamlessly with your teammates while you can also manage your work at the same time.
Must Have Past Working Experience
Remote developers are experienced when dealing with trending technologies and standard programs under the employment of top companies.
Understanding the latest coding languages is crucial for remote developers as not every company uses the same infrastructure.
As they do not come to the office regularly, it is believed that they own a certain level of expertise with the programs necessary to complete the task.
With experience, they already have the technical know-how to get things done. But they still need to be trained about what the company wants them to do.
Must Have An Ability To Provide Creative Solutions To Unique Problems
It might be possible that a remote worker faces some critical problem during remote working, and they won't have anyone to consult to fix the problem immediately.
In such a case, they could email the client about how they will fix the problem, but still, it could take a long time for them to respond.
But this is not the right solution to go ahead with since the developer could be working outside regular business hours, and the problem needs immediate attention.
In such situations, remote workers must have the ability to come up with a unique solution without contacting any employer for help.
Even if the employer is not satisfied with the solution they come up with, it could still be considered a temporary fix before a better one can be implemented later.
Must Have Good Interpersonal Skills To Work With Team Working At Different Locations
Good interpersonal skills are harder to find in the employee's skill set. To check the candidate's interpersonal skills, you can share your company culture and the team's interest and preferences about the company to see if your candidates share anything in common.
The remote worker must have good communication and interpersonal skills to work with other teammates working at different locations.
Moreover, make sure you learn more about the remote worker's personality, taste, behavior, etc.
You can also conduct a personality assessment or quiz/questionnaire asking questions that prompt responses about their values, cause they believe in, or unique personality traits.
The answers to these questions will provide you with a clear idea of the candidate best fits your organization or fulfill your project requirements.
Must Have Remote Work Experience And A Strong Knowledge Of Remote Tools
Permanent employees who never worked remotely would not get acquainted with remote tools. But with remote workers, the case is not the same. They must understand remote project management tools including Trello, Basecamp, Asana, etc. This will make you spend less time training them.
They should know every tool used during remote working. It helps remote developers to manage their workloads, track project deadlines and connect with their managers and teammates easier and faster.
So, asking about their past working experience and knowledge about remote tools is a must while hiring remote developers.
Identifying this skill set in candidates can enhance your productivity in the results of your recruitment process. However, before the hiring process begins, you must know a few tips to get the best from hiring remote developers in Australia.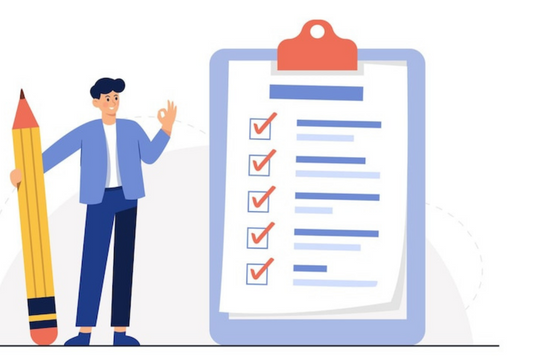 Tips for Getting The Best From Hiring Developers In Australia
Remote development can be fruitful if you analyze your business requirements effectively. It helps you align your goals and plan for streamlined communication. While hiring remote developers, make sure that you should keep in mind the below-mentioned pointers to make your remote journey smooth.
Clearly Describe Your Development Needs
Before hiring your remote partners, you must identify your development needs as it will help you decide what kind of resource you need. You can either hire an entire dedicated remote development team or choose to engage remote freelancers based on your business requirement. Also, ensure how skilled and experienced developers will be required to complete your product development fast and efficiently.
Thorough Remote Developer Screening Process
Hiring a remote developer is not as easy as we think. You must understand the competence and dedication of a remote developer. Developing a remote developer thorough screening process with technical interview sessions will help you evaluate a developer's capabilities.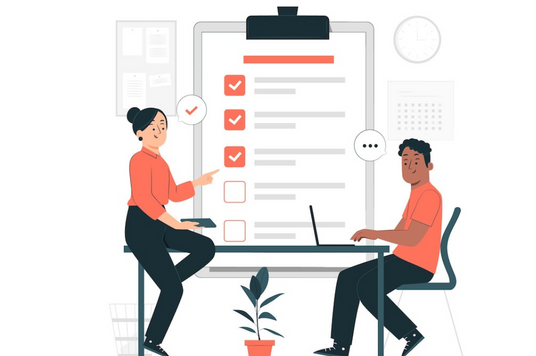 Conduct a Video Interview of The Selected Candidates
After listing the selected candidates the next step is a face-to-face interview conducted through video chatting. Here are some key questions you need to ask a remote employee:
Any kind of remote working experience they are owning?
How do they communicate with the manager/teammates?
What kind of software tool for team building do they use?
What kind of challenges do they face during remote working?
How did they overcome those challenges?


Apart from these, you may also ask them questions related to their tech experience or their additional expertise. And, after that, select the best one out who cleared the interview process.
Determine Whether The Remote candidate Fit For Company's Culture And Values
It is difficult to understand whether a candidate is a fit for your company's culture and values even if you meet candidates face-to-face. So, how will you measure someone's fit for culture and values?
You need to define your culture and values first. Then, after that, convert these ideas into assessment tests, surveys, or interview questions where you can measure your candidate's skills.
Shortlist the best candidate that fulfills your project requirements.
Streamlined Communication Channel
The biggest challenge during remote development is communication. With different time zones, distinct work schedules, and language barriers, collaborating on a project can be quite a hassle for you. This will help you be more efficient in managing a remote team and get maximum results when you outsource web development services.
Flexibility & Scalability
It is better to be flexible and scalable when remote working. When an expert remote developer comes on board, he will fill your project with his creative ideas and suggestions. The remote team can even think of some creative ways to incorporate flexibility and scalability in your project.
Wrapping Up
Managing a remote team is quite a tough task, but the benefits it provides to entrepreneurs is enormous.
By hiring a remote development team of Classic Informatics, you can stay confident about the success of product development activity without any hindrances. At Classic Informatics, you can
At Classic Informatics, we follow 4 simple steps to hire remote developers. Our professional team helps you scale your product development & deliver better by integrating specific tech talent into your distributed teams.