Remote is the new in-house for organisations today. Driven by the pandemic, many of these organisations embrace the benefits of allowing their employees to work remotely.
Also, adopting digital transformation has brought new revenue and funding for tech businesses. With more and more companies in Australia doubling down on software development, the demand for technical talent also increases, which adds pressure to the already hot market. Like other global areas, Australia has seen a discontinuation of employees if their working arrangements became less flexible.
According to a survey conducted by Staples, 70% of employees would consider resigning from their job if flexibility is reduced.
So how do tech companies approach this challenge?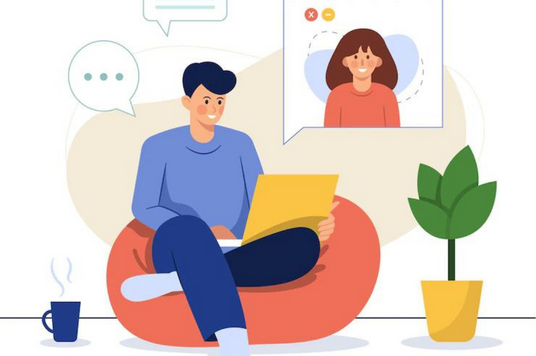 Tips To Help You Get the Most Out Of Your Remote Developers
Developers and tech talents are critical to the success of any business, and as our digital world evolves, their skills and the value in the team increases. Organisations need cybersecurity, maintain their mobile websites, and build new features while trying to build and run a successful team.
Although the scarcity of digital skills has been around for a while, businesses of all sizes struggled to hire and retain top technical talent. Therefore, those businesses that aren't mainly digital natives have the challenge of keeping hold of prized employees. Given that the supply of full-time professionals is insufficient, businesses are increasingly exploring distributed team models remote developers or development company partners.
But how can companies get the most out of remote developers? Here are a few pointers to look at.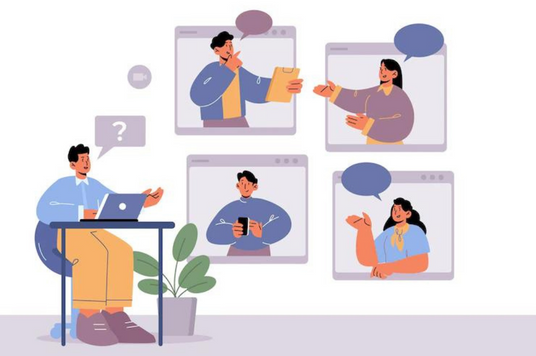 Make Them Understand Your Company Vision
The first issue businesses face when working with a remote team is the need to make them understand their company's vision. In-house developers cultivate empathy towards your company and understand your vision. In contrast, individual remote developers or dedicated teams might only know the development process's surface as they are working in different locations.
Therefore, when working with a remote team, sharing your complete views and ideas about the product you want to develop is essential. Set up a meeting with your team and share the roadmap of what each team member has to do. Weekly and monthly meetings about the process and failure in building the software will ensure all are on the same page. Experienced engineers know where they are headed with product development and can offer valuable inputs.
Communication Through Digital Platforms
Communication with the remote team is the biggest challenge for companies as they need help understanding the development process they want to build the product. Companies find it challenging to connect with remote teams as they have yet to meet in person.
Before the pandemic, most companies supported in-house employees rather than remote workers. Now that the scenario has changed and businesses have excellent digital communication tools, it is easier to eliminate the communication gap.
If you still need more confidence in developing your product, you must ensure your product team has the right digital tools to communicate seamlessly. The stakeholders should also ensure stable internet connectivity, tools, and other digital channels. In this case, partnering with a dev agency is proven more beneficial as they provide all digital tools and equipment to bridge communication gaps.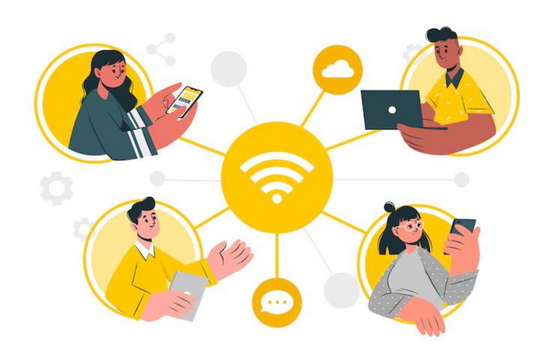 Many times you might feel unable to connect with your remote team due to different work locations. Silos might be formed that may lead to missing out on essential information about the product.
Transfer of knowledge may be challenging when handling remote technology teams. Their creative moments might pass away, and great ideas may fade due to the connectivity gap.
Therefore, holding meetings with your teammates regularly and encouraging them to share their ideas will enable them to transfer knowledge. Also, use Google drive or cloud environments to share valuable data, and a permanent repository like Basecamp will help each member access these data.
Collaboration May Seem An Obstacle
Another challenge businesses may face working with agile development teams is collaborating. Communication gaps between teams may draw a wall between them.
However, incorporating digital tools and platforms may bridge the gap, primarily when your in-house and remote teams work together. Basecamp and Jira are a few digital tools for collaboration, and slack is also an excellent example for quick conversations and sharing of files.
Managing time can be daunting if you and your remote team are working from different locations. Working in a different time zone may create a communication gap, and it may be difficult for you to judge what your remote team is working on. Remote teams may also get overloaded to meet the deadlines.
The best thing is to partner with a dev agency whose working hours difference is 8-9 hours from your time zone. Also, hire a few of your team members, who are willing to work according to your time zone. This way, you can encourage your team and meet the deadlines.
You can choose the above solutions to get the most out of your remote developers. However, there are a few success tips as well. Combining both will enable you to build and manage your remote team easily.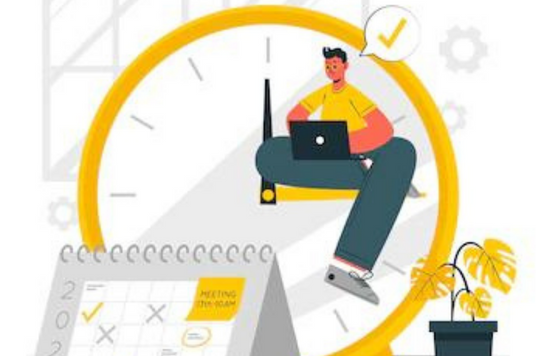 Success Tips To Build A Remote Team
When building dedicated product teams, you must take the proper steps for effective development. Here are a few tips to keep in mind to build a successful remote team.
One of the most essential tips you can follow to build a remote team is to hire the right candidate or find the best dev agency. The people working for you will build your product, so you must invest in hiring the right talent. You can do thorough research or partner with a dev agency in Australia before hiring remote teams. The best way is to be a part of the recruitment process before building your core team.
Be Clear About Their Roles
Clarity about the roles is essential when working with remote teams, and it is an excellent way to clarify your expectations you have with each member. For a smooth development process, remote developers must be clear about the specific project needs, limitations, tech requirements, etc.
Read Also:
Quick Guide To Launch An MVP In Weeks Not In Months
Distributed Agile Development: Things You Need To Know
Working in a different time zone may create miscommunication, unsaid assumptions, and missed messages, which is one of the biggest reasons for development failures. However, with a single point of contact, you can eliminate this drawback and get everything done for your project.
Clear Communication Channels
Communication is deemed the most significant challenge when working with dedicated teams.. The proper communication channels and remote working tools are essential for a robust development process. Basecamp, Jira, Slack, and Zoom calls are a few channels to use for collaboration.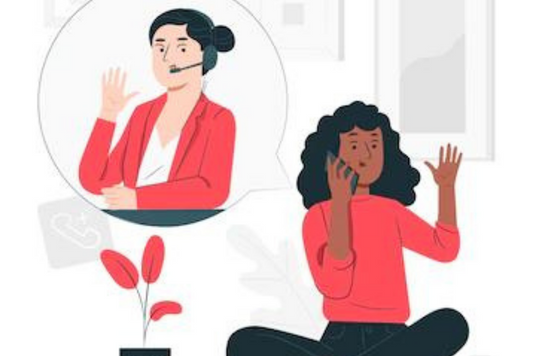 Collaborate With Your Remote Team
Many businesses make the mistake of not collaborating with the remote or dedicated team once they hand over the web development project. Even if you seek zero involvement in the development phase, monitor the progress at the end of each sprint. Collaborate with your team, and make yourself available for them in case they have any issues. The collaboration will help your in-house and remote teams work together for better development.
Thorough Screening Process
Leniency is something you should avoid when building your core team. Screening the best-fit candidates for your in-house hiring and remote teams will enable you to develop a better product. Your remote developers must have experience and expertise in recent tech stacks. You can even get a small test project for the team to work on before handling the more extensive project.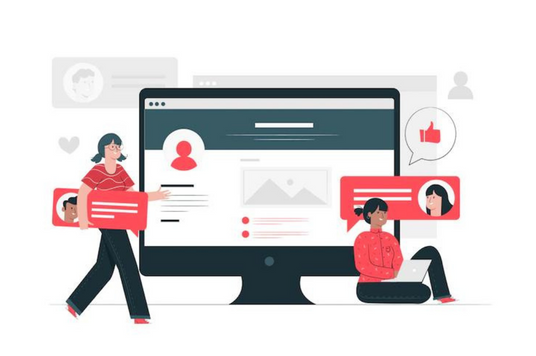 Benefits Of Partnering With A Dev Agency
Now that you know how to build a remote development team and how to get the most out of your remote team, you want to squeeze that extra $50k/month out of your business to be more productive. So how to go that extra mile?
That's where a dev agency comes in!
There are a few significant points that we will discuss that encourage hiring a dev agency for your product development.
A dev agency in Australia will help you to build systems for your team to use to become more productive with less manual work. According to a report, remote teams only take 2-3 weeks of vacation time per year.
Hiring a dev agency is much more reasonable than paying a team of 3–4 developers a full-time salary. 13% of the remote teams are more likely to stay in their roles for around five years when compared to onsite employees.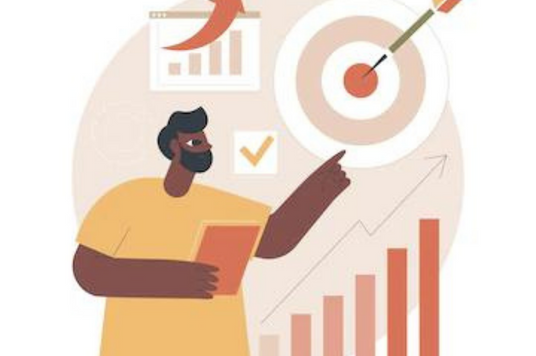 Today speed is the king. A dev agency can build automated testing tools to mitigate repetitive and prolonged labour tasks that enable you to focus on your core business. Automated and remote work increases employees' productivity by 13%.
A dev agency has experts in its team who have experience and expertise in recent tech stacks. Therefore, no more googling to search for the best talents for your development project.
Dev agencies in Australia follow internal communication channels to communicate specific needs and updates of your development work. Connecting departments and internal systems together with these tools make more innovative and unified work easier. 78% of remote employees agree they want to work remotely to avoid distractions.
A dev agency is on-demand, meaning you can scale up and down your remote team as required. You can scale down your team anytime if you only need a few developers for your current project. It can help you elevate your business to the next level without having to hire more employees or increase your team's workload.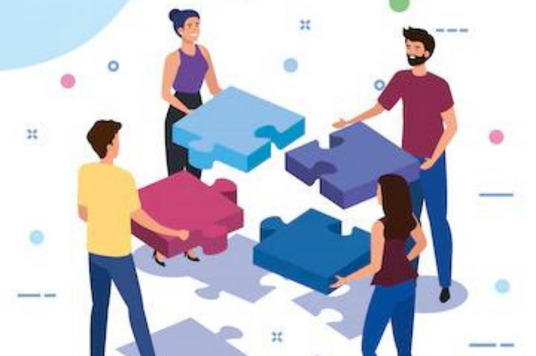 Conclusion
Remote working has become the new norm, and many businesses in Australia are looking for remote partners to fulfill their product development strategy. Choosing a dev agency for your end-to-end product development or a part of your project will enable you to be in this competitive digital environment.
Use these ideas and tips to develop a tailored product for your business. This will provide you with a completely managed team that is pre-vetted and trained to work on projects similar to yours.
---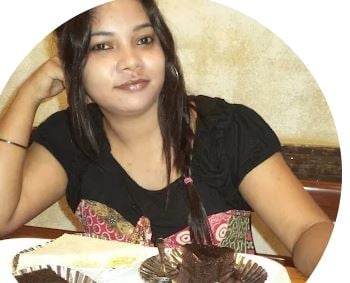 Nivedita Nayak is a technical content writer in Classic Informatics, a leading web development company . She is a passionate writer, and loves to write for IT Industry.